Ugh, it is August. I go back to school the 20th, with the kids returning on the 27th. I'm not ready for summer to be over, but I am ready to get back into a routine.
Keeping this post short and sweet, since my tutorials are soooo long!
Currently Time!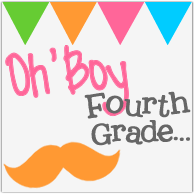 Is anyone else sad that swimming and gymnastics are coming to an end in the Olympics? I love watching those! Looking forward to soccer!
I made my own scratch off tickets. It took me a few tries to get the right dish soap and paint combo. Once I make a few more batches, I'll show them off. They are pretty simple. No clip art, just frames and text.
I've had a great time being able to stay at my dad's house a lot during the summer. I really miss being this close to my family and best friends. Once school starts, I make it home about one weekend a month. And depending on schedules, it is never certain that I see my friends. Boo.
While most people my age are having baby fever, I'm having dog fever. I wrote in a
post
about how I am a
foster mom
for cats and dogs. I am really getting the urge to adopt a pup, but it really isn't in the cards right now. My commute to work is about 35 minutes, and I usually stay at least an hour after work. Now, I'll be taking a class once a week that runs from about 5:30-10. With no relatives or friends really close, no one will be able to let a pup out. Boo. So my dog mommy-ship has been put on hold. I may foster cats during the school year, though.
Most of my posts are put up around 2am, so I think my need is self explanatory. I'm not a morning person!
That's all I have for you today. Working on my next tutorial!