I know I've been slacking lately. Haven't done too much commenting. I let my Google Reader get up to like 600 for goodness sake!
BUT, according to my dashboard, I just got my 100th follower! I'm pretty sure I got my last few followers from the 3-5 linky party that I joined. So thank you & welcome! I hope you enjoy and/or get something out of my posts. =)
So I posted last week about my
observation
. I was worried and freaking out. Long story short, everything turned out fine. I was worried about nothing [as usual]. I wish I could get to the point where I'm confident. I get great feedback from my colleagues and administration. When will I believe what they say wholeheartedly? Ever? Anyway, goodbye novice teacher status. This girl is going to be in the "experienced" category now!
I wanted to spotlight a few cute ideas I've come across in hopes that you might also find them helpful. I'm too exhausted to think of things on my own these days! [and too scared to pin/use clip art/etc]
--------------
First, Lesson Plan SOS!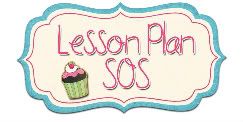 They used a Reading Raffle as a reading incentive! I'm going to use it in a different way, but this was such an inspiration. Once I get around to it, I'll post how my version goes. Go check out their idea!
-----------
Next is Sunny Days in Second Grade!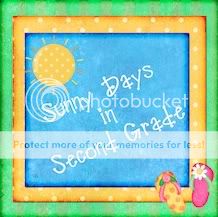 First of all, I LOVE all of the items she makes! My faves are her weekly word [and now math] items and the monthly BUMP boards. I see SO many bump boards out there, but I love hers the most! Anyway, she has a super cute idea for remembering that there are three feet in a yard. Go check it out!
------------
Last, we have Tales of Frogs and Cupcakes!
She posted, in a lot of detail, about her math notebooking strategies. Well, I'm hooked. Unfortunately, we're way too far into the school year to do this idea this year, but next year, this will be a must! I'm sure my third graders notebooks will be pretty shaky at the beginning of the year, with their 2nd grade handwriting and maturity, but I hope they will blossom into a great tool!
----------
That's all I have for you. Lots of blog friends are finishing up their spring break! Mine is not until April 6th. Counting down the
seconds minutes hours
days!