Without looking, I'm going to estimate my entry is somewhere in the 400s. We'll see! [Yup, #472!]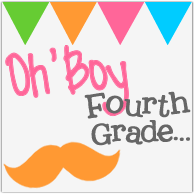 Listening: Any bachelor fans? More importantly, any reality steve fans?! How about those spoilers. Psh. [Hopefully by the time I post this, it will have aired on the west coast.] Now, I for one can understand Juan Pablo when he speaks, let alone his train of thought. But, it will definitely make for a fun season, which is exactly what I think the franchise needs!
Loving
: My teaching BFF & I had a girl's day today! As I alluded to in a previous post, she is going through a hard time. I'm not comfortable posting in depth about it yet, but it severely affects their family. Well, we had a great day at the outlets! We shopped, grabbed lunch, and chit chatted the day away. It was fab, of course!
Thinking: Nevermind. In denial. Moving on.
Wanting: Um, there are tons of bags in my living room. And boxes. And bins from big lots. And a rug. And my apartment is small. Hopefully I can drop all this stuff off sooner rather than later.
Needing: This school year is going to be challenging. My teaching partner is likely to miss a good amount of days, which may make some days unpredictable. I'm getting a student teacher who is a relative of someone at our district office. Pressure, right? I'll be taking my last two graduate classes in the fall, followed by somehow completing 100 practicum hours with my school counselor in the spring. I will get through it, and I will handle it. My problem is always the anxiety leading up to things!
Must Haves: Um, well, my must haves are sort of shallow. Haha. But, my cut and color is on Thursday. My roots are out of hand. I have to look at my desk calendar everyday, so it needs to be cute. Lastly, I need a new teacher bag. I really want this one, but I haven't pulled the trigger on that purchase just yet [LLBean!]
I've loved reading everyone's posts, as usual! Go link up, unless I'm the last one!