OWL PELLETS! Okay, I'm skeeved by everything. I don't let my students tell me when they have loose teeth because I know that leads to them showing me.
Ew.
But when I was in college and did owl pellets during a science training, I thought it was SO cool! It was kind of cathartic, trying to carefully remove the bones from the pellet and piece them together to see what kind of animal was the victim! [But I also find cutting out lamination cathartic. So, I won't blame you if you don't believe me!]
So if you are a third grade teacher and do the FOSS kits, you know what I'm talking about. I mean, the owl pellets are
completely
kind of irrelevant to the unit. The unit is called HUMAN BODY. And yeah, it is definitely cool to find the bones and you can compare/contrast these rodent bones to human bones, but it is kind of a stretch.
But it's fun.
And its in the kit.
So I do it! Last year [my first year teaching the kit], I found some neat "extras" that integrate technology into all that is owl pellets! Have you ever watched this show?
Dirty Jobs w/ Mike Rowe?
Yeah, me either. I'm easily grossed out, remember! But, when I was searching, I found out they had an Owl Pellet Collector episode! It's gross, they talk a
little
bit about poo, and they say the word puke. But it is awesome how relevent this makes our activity. It's a job! Not a typical job, but a job! Click the picture above for the 6ish minute video! [I think blogger is letting me link pictures now.]
Another one is the virtual owl pellet!
You click on it to "take it apart!" Great for use on the Smartboard, and it definitely gives the students a better idea of what they are about to do. Doing this before hand is better than going in blind for the kids!
So it was another successful year of the owl pellet for my class. Now I get to teach it one more time for the other class that I teach science for.
Do any of my followers LIVE for math and science and find literacy more difficult to teach? I feel like I'm aloneeeee.
One more quick thing before I go. More giveaways! Like I said, I was off the giveaway train for a while, but I recently won something! I won MyMemories software from Tiffany at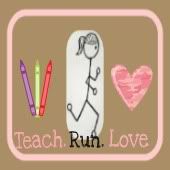 To be honest, I've tried to mess around with the software and IDONTGETIT. I downloaded and installed free backgrounds but can't get to them in the software. Yeah, so I quit messing around with it for the night. I'll try again soon. Any help would be appreciated!
Three more awesome giveaways going on!
Sunny is giving away stamps! They are so cute! Click
HERE
to check it out and enter!
Ms. Solano is celebrating an important birthday with Erin Condren giftcards. SO generous of her to share the birthday love with her followers!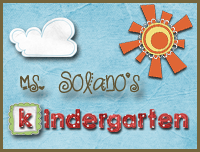 Hope @ Second Grade Shenanigans is giving away LOTS of credits to her TPT store. She is one of the first blogs I started to follow! And....um, and her store is SO cute! I hope I win I hope I win I hope I win!
I'm exhausted from the Superbowl Sunday which led directly into Conferences. Have a great week! =)